Essential-5 Keystone Connector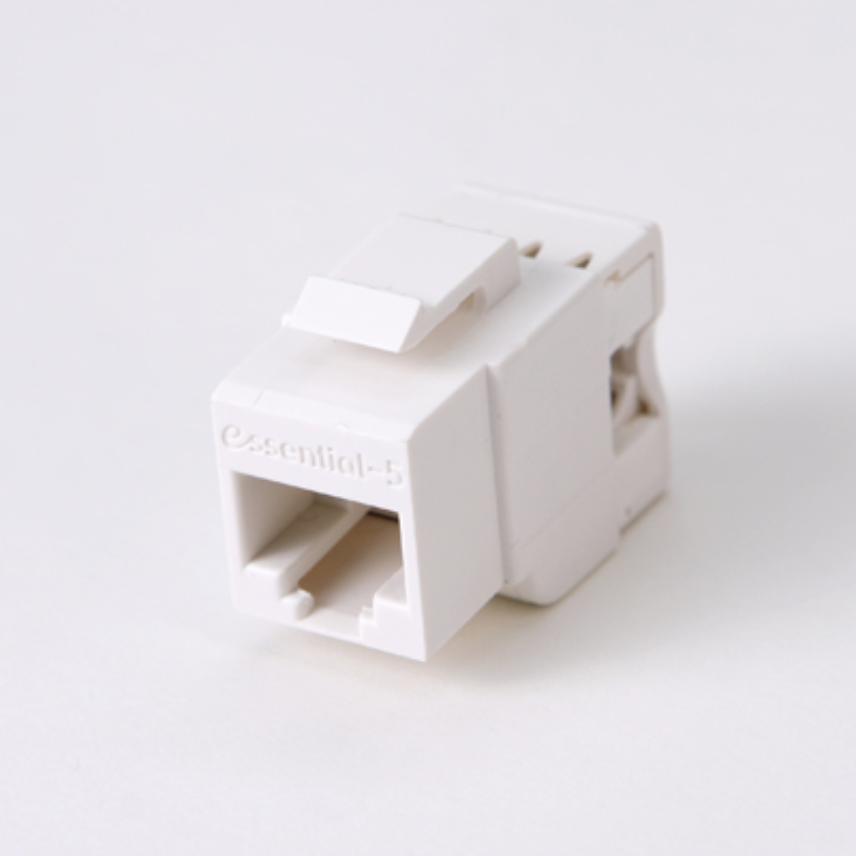 Complies with the latest Category 5e standards
Unscreened
Fast termination from either side or rear
Fits in all Nexans keystone hardware designed for Essential-5 and -6
110 or LSA+ termination
Read more
Description
Description
Standards
International

ISO/IEC 11801
Application
The Nexans Essential-5 keystone connector is manufactured and tested to the latest Category 5e specifications. It supports Class D applications up to 100 MHz. When installed in conjunction with Essential-5 cable and patch panels, a 25 year Class D Link Warranty can be obtained from the Nexans web site.
Design
The Essential-5 keystone connector is designed to match with Essential-5 cable and patch cords and complements all Essential modular components, such as:
keystone patch panels (black and white)
keystone outlet modules (UK, US and European formats)
Please follow the links on this page to view the related datasheets.
The modular jack is designed for keystone footprints of 14.78 mm width, 20-20.78 mm height and 1.5 mm wall thickness and is compatible with a variety of keystone formatted structural hardware. (Please check compatibility with Nexans before using 3rd party hardware)
Performance
The Essential-5 keystone connector is compliant with the specifications of ISO/IEC 11801 and EN 50173.
Installation
Cable entry from either side or rear.
Wiring according to colour code T568B or T568A.
Termination with 110 or LSA+ punchdown tool.
Accepts 24, 23 and 22 AWG solid core cables.
Fits Nexans hardware designed for keystone format.
Characteristics
Characteristics
Construction characteristics
Construction characteristics
Usage characteristics
Usage characteristics
Our websites
Select your country to find our products and solutions