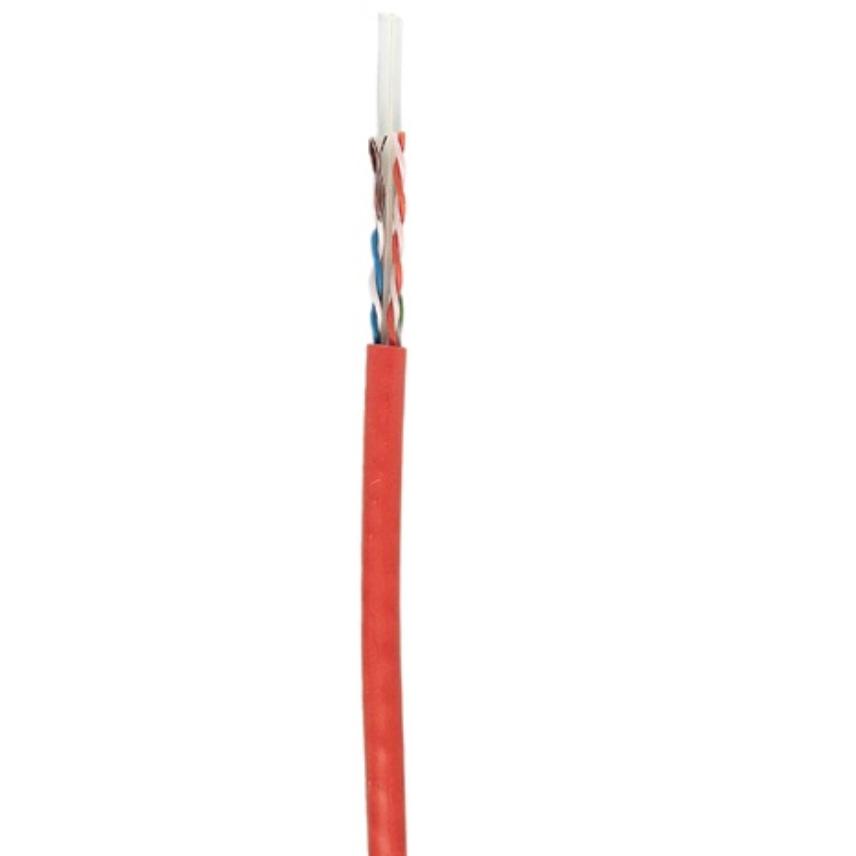 Unshielded construction
Complies to the latest Category 6 standards
Supports Class E applications up to 250 MHz.
Central cross maintains geometry and performance
Read more
Description
Description
Standards
International

ISO/IEC 11801

National

ANSI/TIA-568-C.2
Application
The Nexans Essential-6 cables are manufactured and tested to the latest Category 6 specifications. They are compatible with the complete Essential-6 modular and PCB connectivity range. When the cable is installed in conjunction with Essential-6 outlets and patch panels, a 25 year Class E Link Certificate can be obtained from the Nexans website.
Performance
Nexans Essential-6 cables are compliant with the requirements of the International, European and American cable standards, including ISO/IEC 11801, IEC 61156-5, EN 50173, EN 50288 and TIA/EIA 568-C.2.
Installation
To support the correct set-up of hand held analysers for installation testing, the actual cable NVP value is given in the cable's print legend.
Values given for 2-connector channel, built with Essential-6 cable, outlet and patch panel. (Values specified at 20°C)
Characteristics
Characteristics
Construction characteristics
Construction characteristics
Usage characteristics
Usage characteristics
Resources
Resources
Our websites
Select your country to find our products and solutions