UK Style 100 x 50 Frame Flat White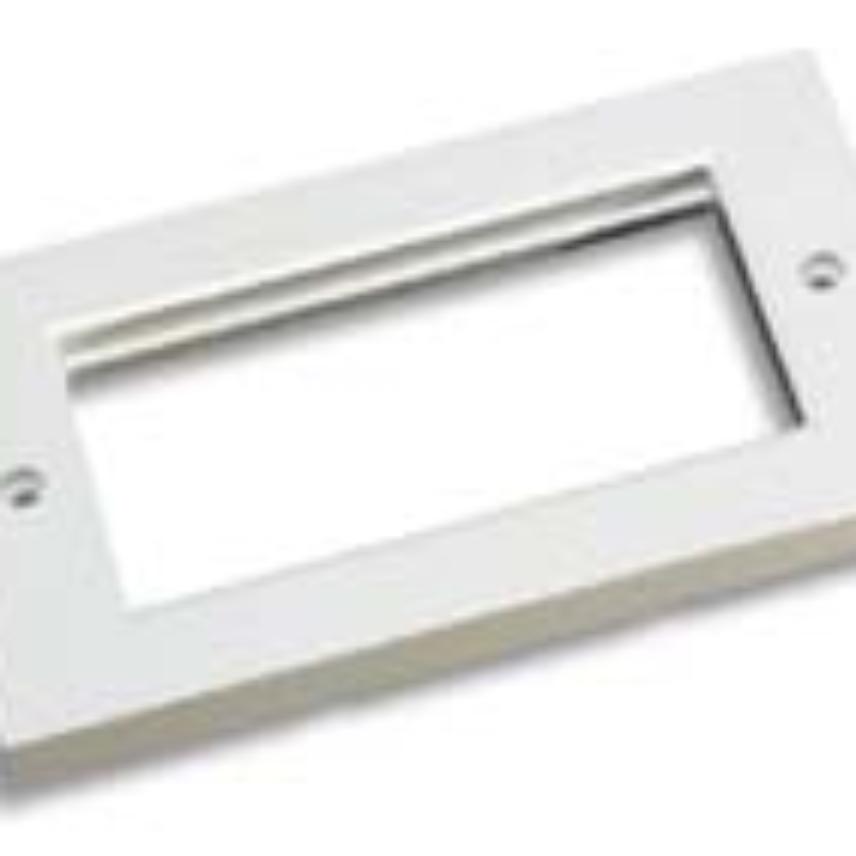 Accepts LANmark 25 x 50 and 50 x 50 modules
146 x 86 mm outer dimensions
Glossy white finish
Supplied with screws
Read more
Description
Description
Standards
International

ISO/IEC 11801
LANmark Snap-In Modules in standard UK styles
25 x 50 mm angled and flat shuttered modules for 1 LANmark Snap-In connector
LJ6C angled and flat shuttered modules for 1 LANmark Snap-In connector
50 x 50 mm angled shuttered modules for 2 LANmark Snap-In connectors
Single and Double gang Frames
Various designs of frames to fit the 25 x 50 mm or 50 x 50 mm LANmark Snap-In Modules.
Blank Modules
To cover unused space in single or double gang frames e.g. when only 1 or 3 ports are required.
Single and Double gang Back Boxes
Suitable with the single and double gang frames.
Characteristics
Characteristics
Dimensional characteristics
Dimensional characteristics
Our websites
Select your country to find our products and solutions