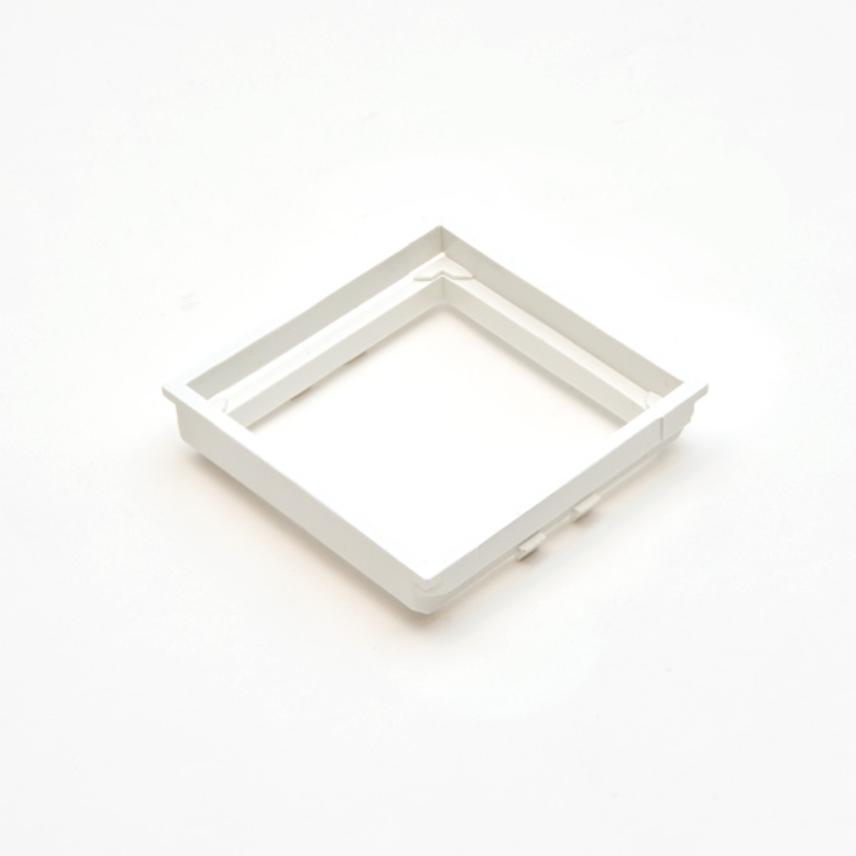 Adapts 45 x 45 modules into 50 x 50 mm format
Colour white
Packed in box of 50
Read more
Description
Description
Standards
International

ISO/IEC 11801
Application
This adaptor has been specifically designed to convert 45 x 45 mm modules into 50 x 50 mm modules. It allows the use of the LANmark 45 x 45 Snap-In modules, angled 1 port (N423.520) and flat 2 ports (N423.550) in UK style mounting hardware.
For the angled 2 port Snap-In module (N423.540N) a version with pre-assembled adapter is also available (N423.540UN).
Installation
The adaptor can be easily clipped onto the 45 x 45 module, without the need for any tools.
Guarantees
UL 94 V-0 plastic material.
Characteristics
Characteristics
Dimensional characteristics
Dimensional characteristics
Our websites
Select your country to find our products and solutions