UK Style 86×86 Faceplate 1 port Snap-In White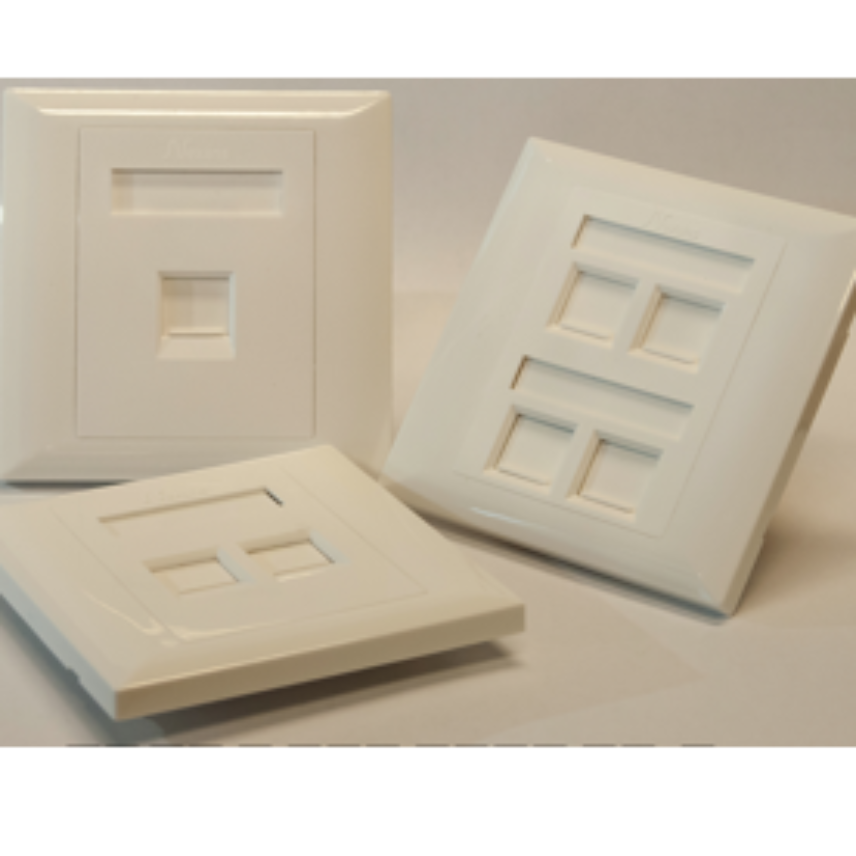 Designed to accomodate 1 LANmark Snap-In connector
Kit of 45x45 SNAP-IN module with 86x86 bottom
Detachable shutter
Labelling window
Flat faceplate
Supplied with set of labels
Screws included
Glossy white finish
Also available in 2 & 4port version Read more
Description
Description
Standards
International

ISO/IEC 11801
Application
This UK style faceplate is designed to accommodate one LANmark Snap-In connector. It has standard 86 x 86 mm UK dimensions.
A 2 port & 4 port version are also available (N800.502 & N800.504) - please refer to the specific datasheets.
Design
Each port is equipped with a spring loaded shutter which protects installed RJ45 connectors against dust when no patch cord is inserted. The faceplate comes in glossy white finish and has a protective labelling window above the port.
The plastic material is UL 94V-0.
Installation
The LANmark Snap-In connector can be easily inserted in the faceplate with a simple one-click operation.
The faceplate is supplied with 2 screws(M3.5X 0.7 - 26MM) for mounting on the wall or containment.
Characteristics
Characteristics
Our websites
Select your country to find our products and solutions