UK Style 86×86 Faceplate Angled 1port Snap-In White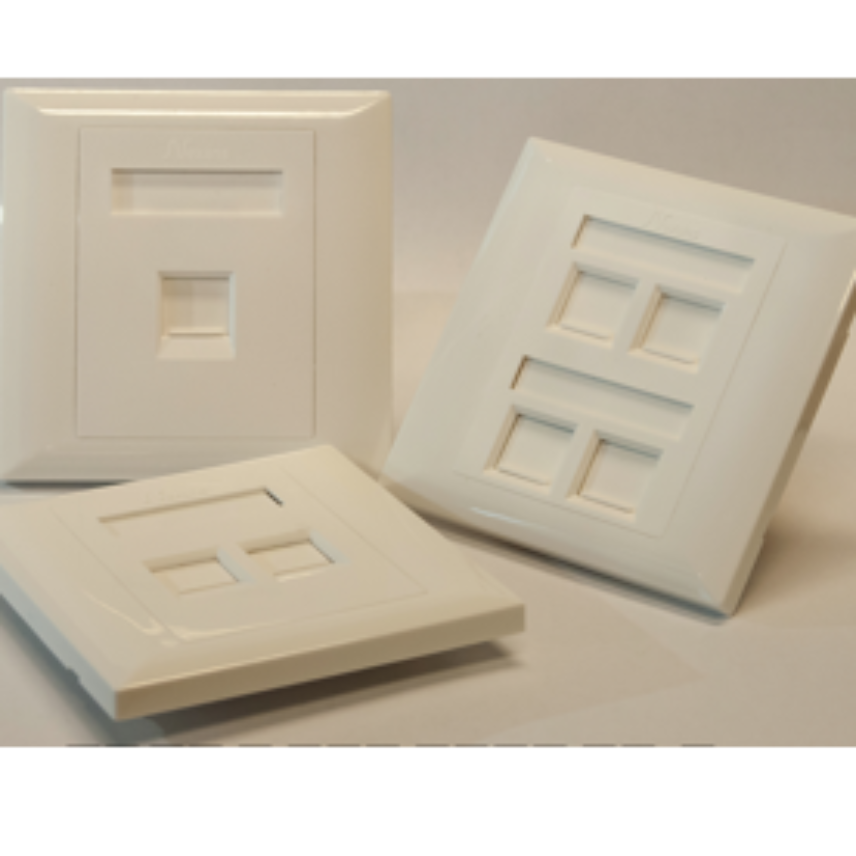 Designed to accomodate 1 LANmark Snap-In connector
Kit of 45x45 SNAP-IN module with 86x86 bottom
Detachable shutter
Labelling window
Angled faceplate
Supplied with set of labels
Screws included
Glossy white finish
Also available in 2port version Read more
Description
Description
Standards
International

ISO/IEC 11801
Application
This UK style faceplate is designed to accommodate one LANmark Snap-In connector. It has standard 86 x 86 mm UK dimensions.
2 port version are also available (N800.512) - please refer to the specific datasheets.
Design
Each port is equipped with a spring loaded shutter which protects installed RJ45 connectors against dust when no patch cord is inserted. The faceplate comes in glossy white finish and has a protective labelling window above the port.
The plastic material is UL 94V-0.
The angled faceplate also protects the patch cords and prevents dust entry when the shutters are left open.
Installation
The LANmark Snap-In connector can be easily inserted in the faceplate with a simple one-click operation.
The faceplate is supplied with 2 screws(M3.5X 0.7 - 26MM) for mounting on the wall or containment.
Characteristics
Characteristics
Our websites
Select your country to find our products and solutions