LANmark-6 10G UniBoot Patch Cords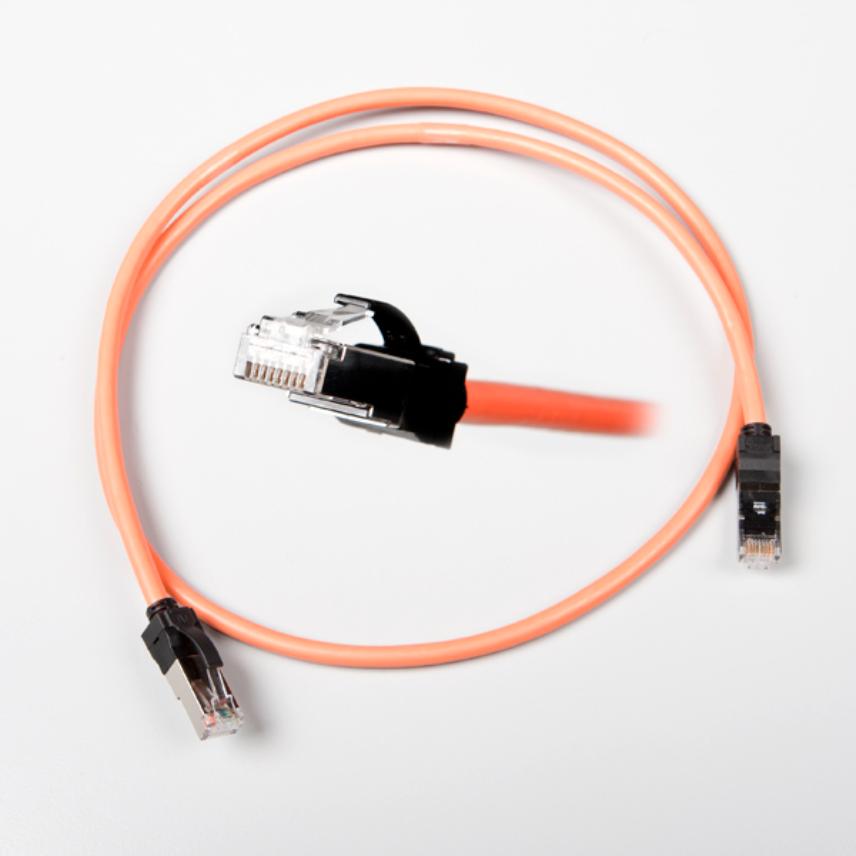 Complies fully with Category 6 standards
High speed RJ45 patch cord to run 10GBase-T (IEEE 802.3an)
Screened Design for Alien Crosstalk immunity
LSZH Flame retardant jacket
Retrofit Latch Protector available in 8 colours for colour coding
Read more
Description
Description
Standards
International

EN 50173 Ed.1; ISO/IEC 11801

National

ANSI/TIA-568-C.3
Application
LANmark-6 10G Cords are developed to support 10 Gigabit Ethernet (IEEE 802.3an).
LANmark-6 10G Cords offer superior performance up to 500MHz and are matched with other LANmark-6 10G components to provide improved data throughput in complex channel configurations. LANmark-6 10G Cords use stranded cable and as such provide maximum system flexibility for the use at Cross Connects and Consolidation points.
LANmark-6 10G Cords feature a robust boot which does not extent outside the RJ45 boundaries to enable High Density Patching with 48 cords in 1 height unit and a Retrofit Latch Protector, which can be used for color coding of different services.
Guarantees
When installed in combination with other LANmark-6 components, a 25 years channel warranty can be obtained, covering full Cat 6/Class E compliance.
Installation
The cords are by design fully Alien Crosstalk compliant, so no special installation rules need to be taken into account for ANEXT and AFEXT compliance.
A Low Smoke Zero Halogen - Flame Retardant jacket is standard.
1, 2, 3, 5, 10 and 20m are standard lengths; other lengths are available on demand.
Orange and Dark Grey are standard colours available from stock; other colours are available on demand.
Default Plug configuration is a black boot with a preinstalled black latch protector; other combinations available on request.
Characteristics
Characteristics
Construction characteristics
Construction characteristics
Our websites
Select your country to find our products and solutions