Patch Guides, Blank Panels & Cable Management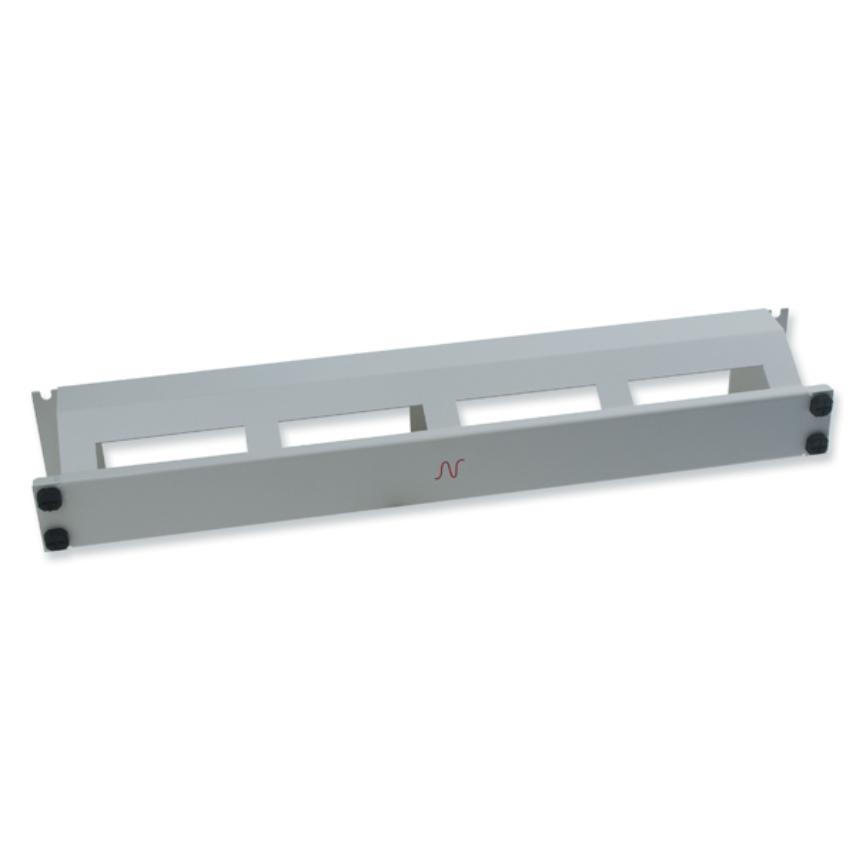 Patch guides to manage and store all patch cords.
1 HU and 2 HU for high density.
1 HU with rings for easy access.
Cable guide for all patch panels without clip-on.
Read more
Description
Description
Standards
International

ISO/IEC 11801
For a correctly managed installation, Nexans offers a full range of cable management accessories to complement our patch panel and cabinet range. The range is suitable for all Nexans Copper and Optical patch panels.
The new offering is Nexans branded to blend with other Nexans products used in a cabinet.
The cable management range is designed for all 19" cabinets. The range includes patch guides and cable guides.
Patch Guides
The Nexans patch guide range enables orderly patch cord storage. All the Nexans accessories are guaranteed to maintain the required bending radius for patch cords which in turn ensures superior data transmission for the installation. The paint finished metal accessories provide improved stability over plastic guides on the market.
The 1HU and 2HU universal patch guides are delivered with a front plate. The 8 cm depth provides for the bending radius and enough storage space for the patch cords. Two openings designed at the rear face improve the storage and entry possibilities for patch cords.
An alternative 1 HU 5- ring metal patch guide is offered. This accessory similarly allows for orderly patch cord management in any installation.
Cable Guide
The Nexans cable guide offers fast and reliable cable retention and grounding. The clip-on system is a proprietary Nexans design and improves the flexibility, solidity and the grounding of your installation.
Characteristics
Characteristics
Our websites
Select your country to find our products and solutions