LANmark-OF UG Indoor/Outdoor PE 2-24C APAC Region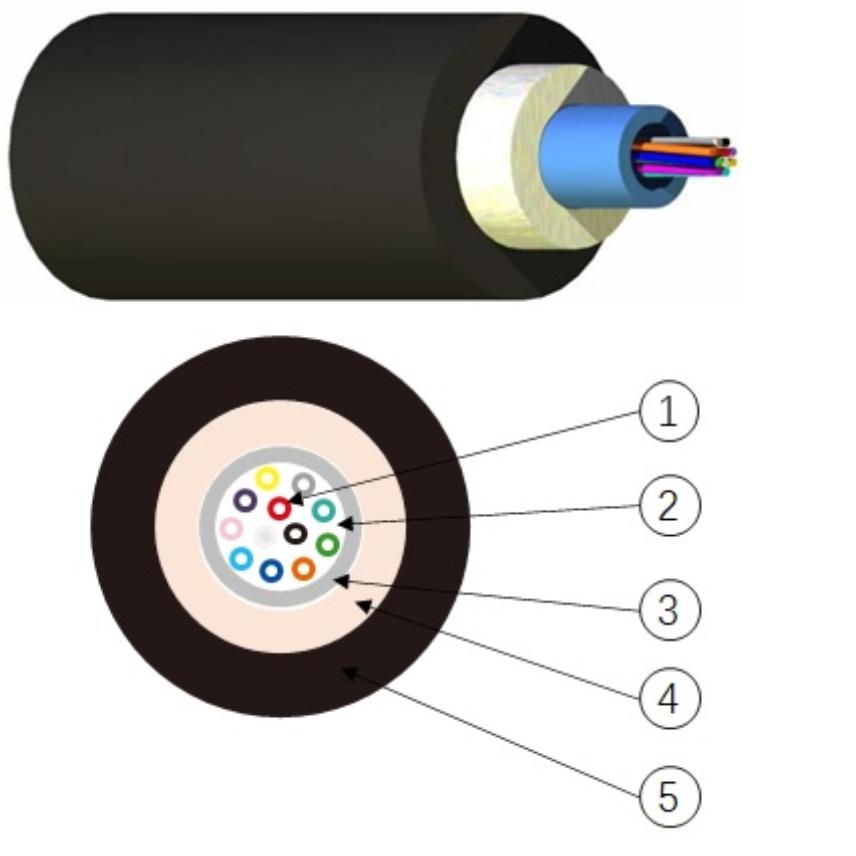 Indoor / Outdoor in ducts
Glass yarns protection and HDPE jacket
Available up to 24 fibers
Watertight and rodent protection
Bending Insensitive Fibers for OM3,OM4 cables
Read more
Description
Description
Standards
International

IEC 60793-2-10; ISO/IEC 11801

National

ANSI/TIA-568-C.3
Application
The construction is suitable for use indoor and outdoor in ducts.
It is surrounded by glass yarns and providing rodent protection.
The cable has a HDPE outer jacket.
The loose tube design has a capacity of up to 24 fibres. Diameter of the fibres
is 250 um. Termination of these fibres is done with splicing of pigtails.
The cable is watertight due to the gel in the loose tube and the watertight glass yarns.
Construction
Legend accompanying the cross section drawing:
Optical fibres (250um)
Gel
Loose tube
Reinforced watertight glass yarns
HDPE outer jacket
Characteristics
Characteristics
Mechanical characteristics
Mechanical characteristics
Crush resistance (IEC 60794-1-E3)
Maximum pulling force (IEC 60794-1-2-E1)
Mechanical resistance to impacts (IEC 60794-1-E4)
Usage characteristics
Usage characteristics
Installation temperature, range
Operating temperature, range
Storage temperature, range
Our websites
Select your country to find our products and solutions