LANactive Management Software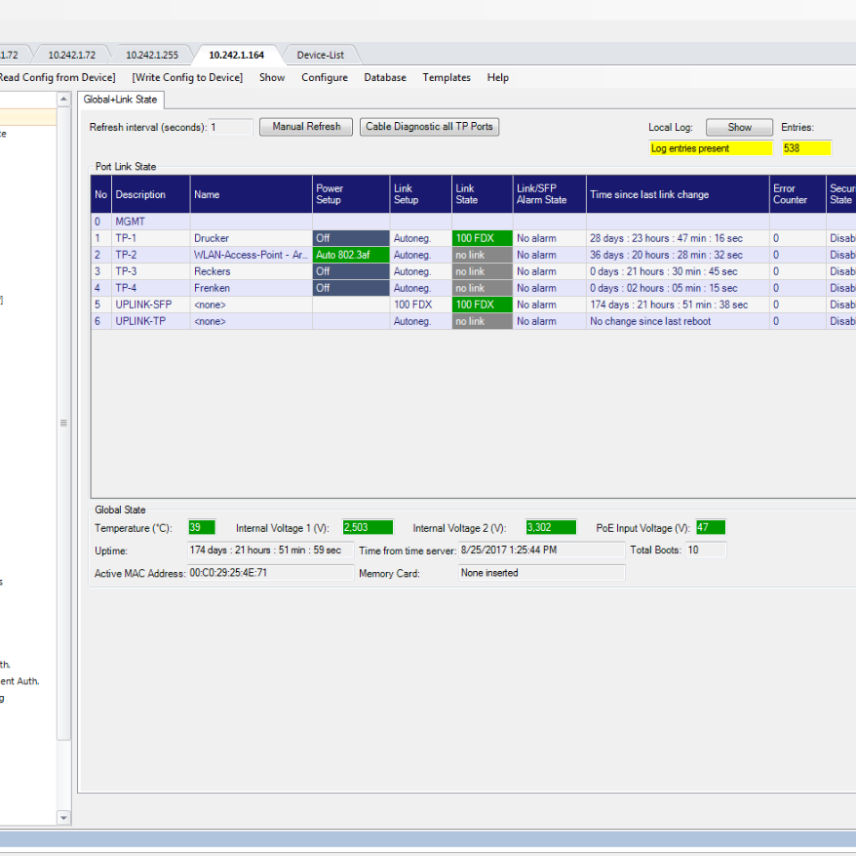 Nexans LANactive Manager is a centralized software solution to configure, manage and supervise Nexans LANactive switches. The software provides an easy and com-fortable way for the operation of all LANactive FTTO and LANactive Industry switches. In case of troubleshooting LANactive Manager provides a extensive setup of information and tools to decrease the debugging time.
Read more
Description
Description
LANactive Management Software
Management Software for all LANactive switches
Zero-Touch Configuration
Web interface
Extensive diagnostic functionality
Secure communication between software, switches and clients
Stand-Alone and Controller Version
Nexans LANactive Manager is available in two software packages: as local desktop installation for single user or as central server application with a web based frontend and multiple and simultaneous user access.

Zero-Touch Configuration
Nexans LANactive Zero-Touch Configuration is part of the LANactive Manager in combination with the controller license and is a contemporary way of designing, build-ing and operating networks with minimum effort. The use of LANactive switches in combination with the LANactive Manager ensures networks are fully automated, flexi-ble and scalable.
After connecting a Nexans LANactive switch to a network segment, the switch will automatically link to its controller to receive provisioned firmware and configuration.

Fully Automated Operation
Next to the Zero-Touch Configuration feature, LANactive Manager provides several fully automated tasks e.g. a scheduled configuration or firmware update for all or ded-icated devices, a Master-Configuration option or Autodiscovery functionality.

Increased Security
LANactive Manager uses only encrypted and secured communication with the con-nected LANactive switches to increase the security level and avoid unwanted access to data.

Test Version for Evaluation
LANactive Manager can be downloaded free of charge for evaluation purposes. Com-pared to the licensed version, the following restrictions apply:
Delayed starting screen for registration key request
Maximum five switches can be saved in a database
Support Portal
The LANactive Manager documentation can be loaded via help menu as a PDF file or at the Nexans ANS Support Portal.
Please visit Nexans ANS Support Portal at:
https://www.nexans-ans.de/support/
Resources
Resources
Our websites
Select your country to find our products and solutions