LANmark-6A Secure Lock Cords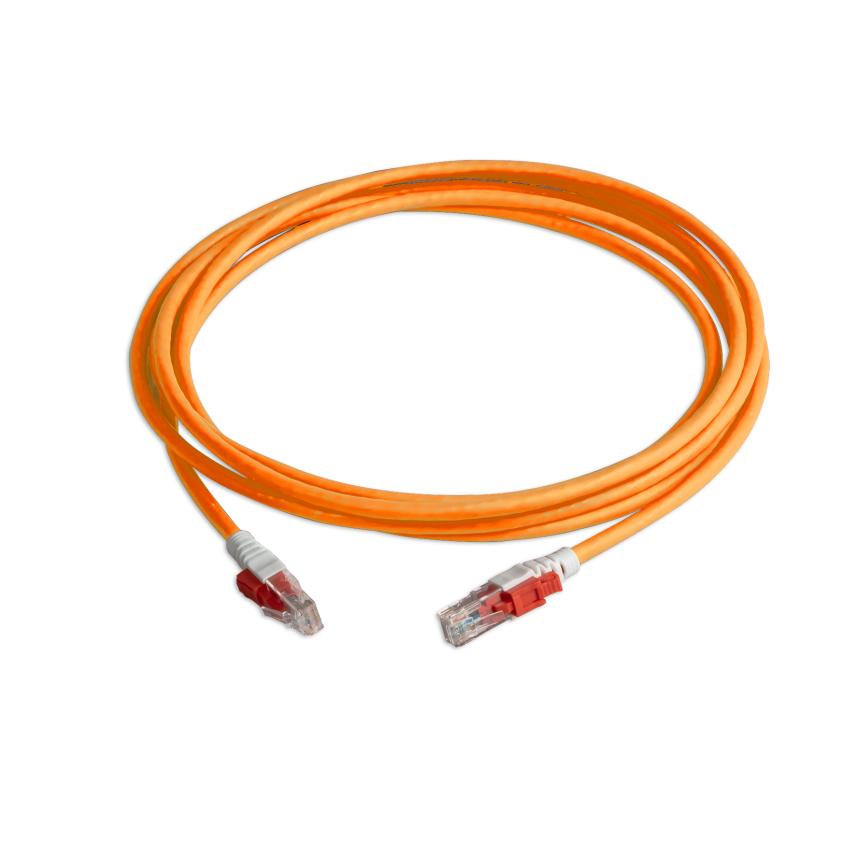 Secure Locking cords for critical applications
Category 6A screened
Orange cable as standard
Clear boots as standard
1, 2, 3 & 5m lengths as standard Read more
Description
Description
Standards
International

ISO/IEC 11801
The new range of LANmark-6A Secure Lock patch cords is designed to meet the needs of applications such as:
PoE connector protection (damage caused by demanding under load)
Theft prevention (Hotels/Schools/Libraries)
Critical circuit protection
Patch Cord availability (Meeting rooms)
Redundant Copper links
Connection of IP security cameras
Use in high-density switches.
There are two variants in the LANmark-6A Secure Lock Patch Cords:
Patch Cords with locks on both the plugs
Patch Cords with lock on only one plug
Each cord comes preassembled with a locking boot and key in Red colour. The cord can be disconnected when the key is used to unlock the boot.
The standard colour of the patch cord is Orange and the standard lengths are 1, 2, 3 & 5m. Other cable colours and non-standard length options are subject to MoQ and lead-time.
Characteristics
Characteristics
Construction characteristics
Construction characteristics
Our websites
Select your country to find our products and solutions