LANmark-OF Tight Buffer Universal Black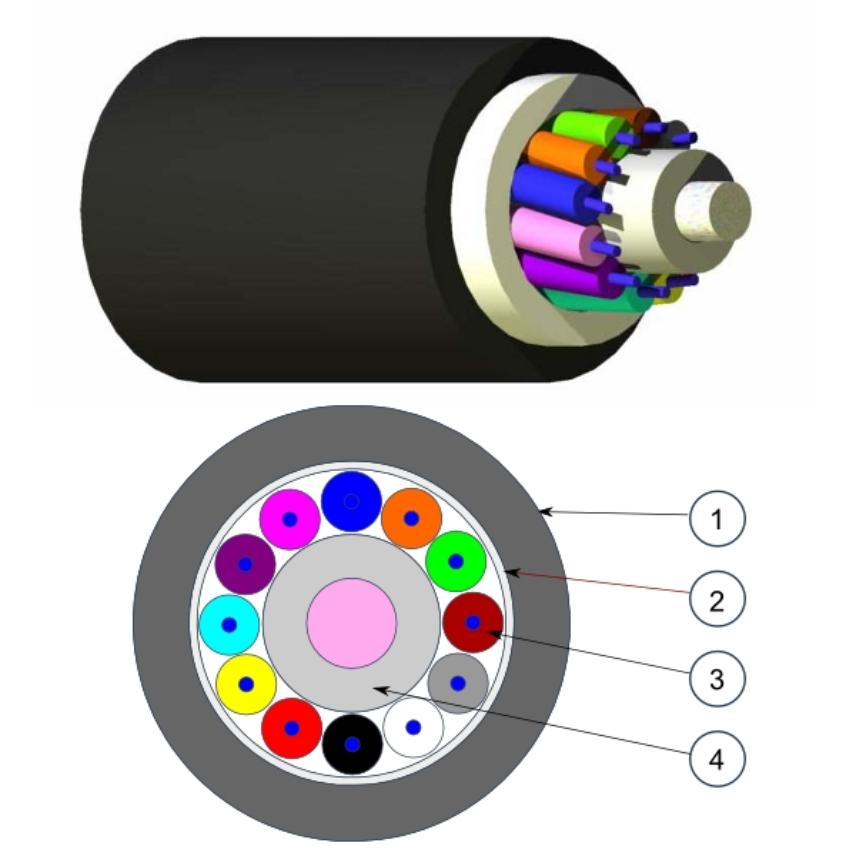 Tight Buffer Universal optical fibre cable
Indoor cable and outdoor installation in a duct
Fully waterproof and rodent retardant
Designed for direct termination and splicing
Up to 24 fibres and available in all fibre grades
Read more
Description
Description
Standards
International

ISO/IEC 11801
Description and Application
The LANmark-OF Tight buffer Universal has 900 um buffered fibres. This second coating till 900 um provides additional protection of the fibres and facilitates the handling when terminating the fibres in a patch panel. The easy strip tight buffer design allows stripping the fibre over 10 cm in one action.
The LANmark-OF Tight buffer Universal is most suitable for direct termination by either anaerobic or hot melt connectors. The tight buffered fibres can also be terminated with splicing of pigtails.
The dry structure of the LANmark-Of Tight Buffer Universal allows both vertical and horizontal installations. It complies with the indoor fire requirements. The cables can also be installed in a duct by pulling.
The LANmark-OF Tight Buffer Universal can be used for outdoor installation in a duct: the water tight glass yarns make the cables fully waterproof and rodent resistant.

Construction
Legend accompanying the cross section drawing:
LSZH outer sheath with UV resistant additive
Watertight glass yarns
Optical fibres (900 um)
Central strength element
Characteristics
Designed for direct termination and splicing
Dielectric design
Indoor cable for horizontal and vertical installations
Flame retardant (IEC 60332-1 and NFC 32070 C2) and fire retardant (IEC 60332-3 and NFC 32070 C1)
Outdoor cable for installation in a duct
Fully waterproof
Rodent resistant
UV resistant
Available in all standard compliant fibre grades
Available till 24 fibres
Characteristics
Characteristics
Construction characteristics
Construction characteristics
Dimensional characteristics
Dimensional characteristics
Mechanical characteristics
Mechanical characteristics
Mechanical resistance to impacts
Crush resistance (IEC 60794-1-E3)
Usage characteristics
Usage characteristics
Ambient installation temperature, range
Operating temperature, range
Storage temperature, range
Our websites
Select your country to find our products and solutions